We would like to visit every country in Africa, however, there are some that are just too dangerous. South Sudan for instance. This is the story of 2 friends aged just 14 and 15 who had their lives turned upside down.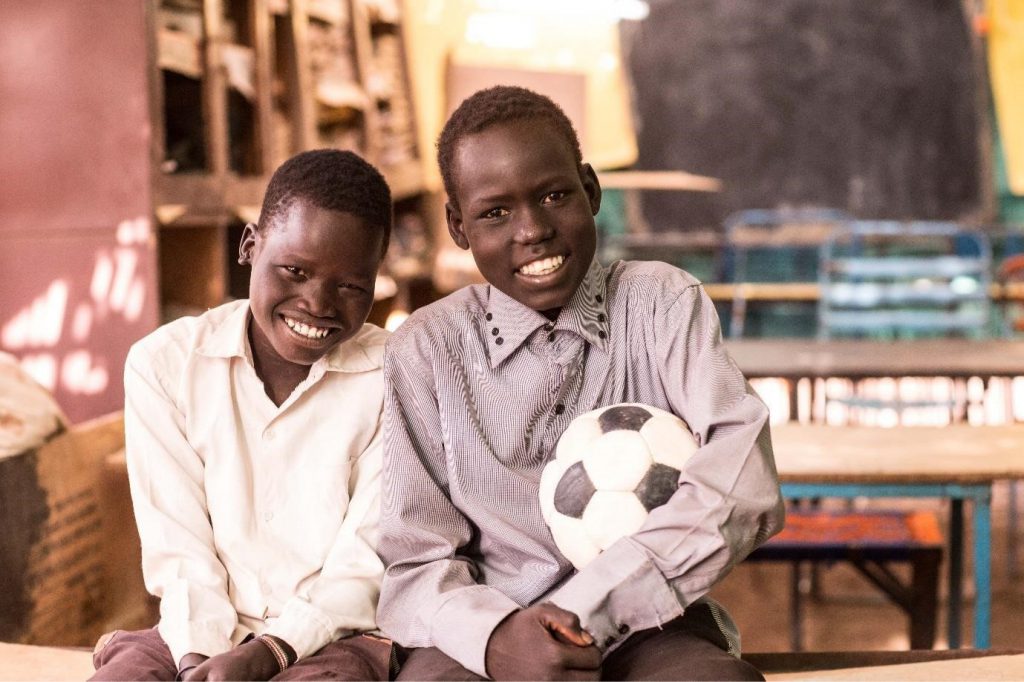 Samuel and James were forced to leave their homes in Unity State, South Sudan, after the civil war made it too dangerous to stay. Their journeys were very hard; the boys and their families were forced to walk for three days to get from their home in Bentiu to the border town of Haglig, with no food or shelter. Both boys now live in Alfaya, Sudan, which is more than 700 miles away.
South Sudan's civil war, drought and economic collapse have placed an entire generation of children in grave danger. Children have been killed, injured, displaced and abducted in a brutal conflict. Famine has been declared, affecting 100,000 people, with 1 million more on the brink. Malnutrition is widespread and increasing.
The scale of the crisis in the world's youngest country is staggering. More than 1.5 million people have been displaced inside South Sudan since fighting began in December 2013, and over one million people have fled to neighbouring Sudan, Ethiopia, Kenya and Uganda in search of safety. Around eighty per cent of South Sudanese refugees are women and children.
Sudan is the second highest recipient of South Sudanese refugees. In January–May 2017, Sudan received over 160,000 South Sudanese refugees – far exceeding all estimates. Of these arrivals, approximately 2,000 unaccompanied children have been identified. Unicef and partners are working round the clock to register these children, reunite them with their family or place them in temporary foster care.
UNICEF teams in Sudan are working with the government, state level officials and local partners to provide education, child protection services, health care, nutrition and access to WASH. UNICEF is working with state education teams to plan responses to deliver education in emergency settings. UNICEF is providing educational supplies, teachers and exam support for emergency-affected children in hard-to-reach areas.
With your help, we can build a safer world for children. Click the link below to visit our Just Giving page;
www.justgiving.com/fundraising/milan-capetown